Quartz, Marble & Porcelain
Measure, Supply, Fabrication & Installation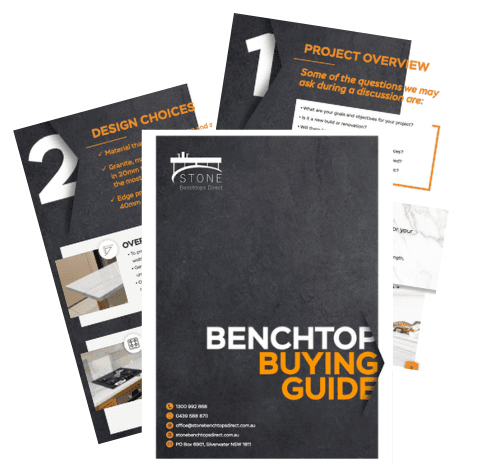 Whether you are an Architect specifying for a new project, Kitchen Company, Cabinet Maker, Builder, are a Property Developer, Renovation Business, Joiner, or renovating the family home, we can take the headache out of sourcing and installing your stone benchtops.
As a stone supplier we can arrange the measure, supply, fabrication and installation process of stone benchtops for all sizes. We look after projects in Sydney, Wollongong, the Southern Highlands, the Central Coast, Melbourne, Geelong and Mornington.
Get a quote from Stone Benchtops Direct today!
If you're looking for affordable benchtops, we can arrange the supply, fabrication and installation of stone benchtops for all budgets and projects.  Whether you are specifying stone for a large project or renovating the family home we have a solution that will fit your needs.  Contact us now for a quote.
Servicing Sydney, Wollongong, the Southern Highlands, Newcastle, Central Coast NSW, Melbourne, Geelong and Mornington. Stone Benchtops Direct's mission is to be the quartz and marble stone benchtop supplier you can rely on for expert guidance and superior customer service.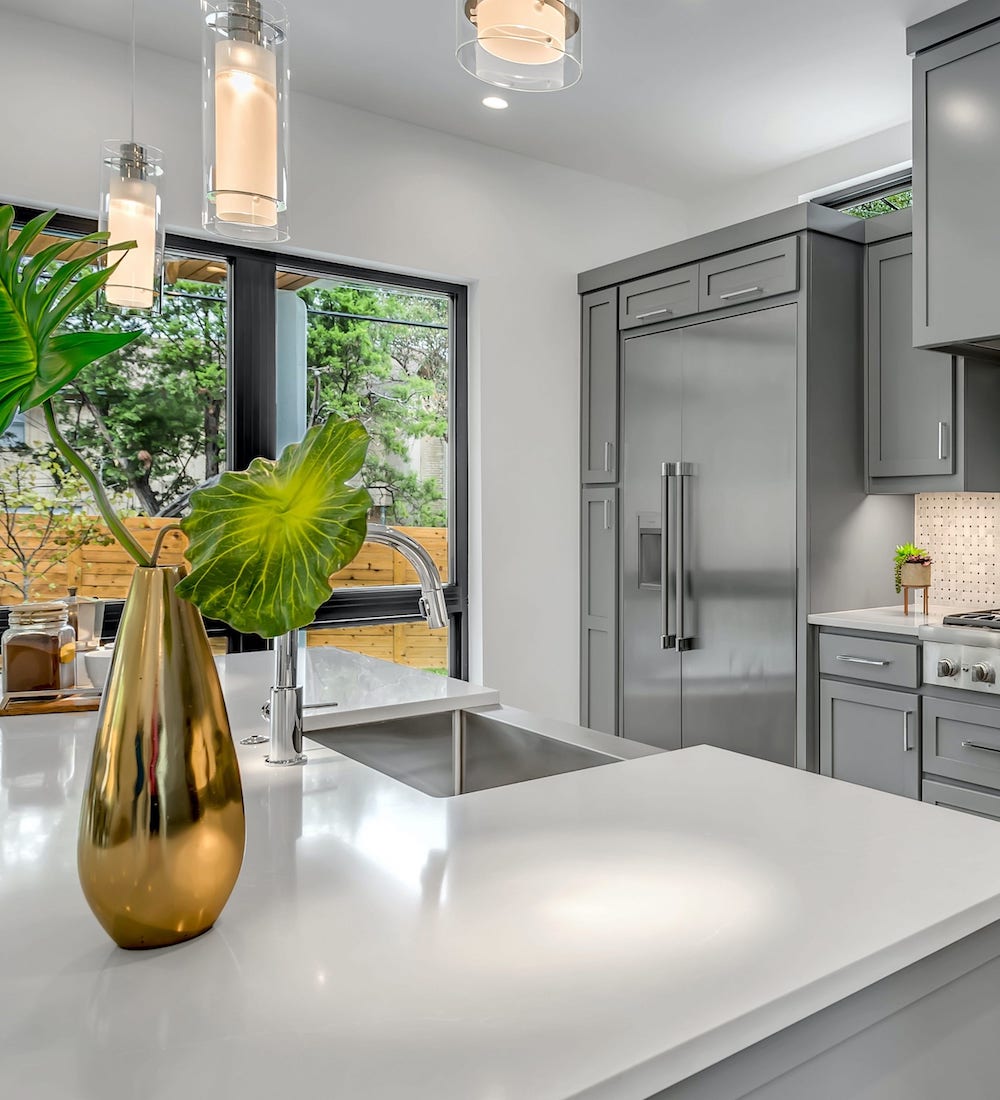 Cut & Installation Service
With our network of Stonemasons we can facilitate the check measure, supply, fabrication and installation of your benchtop. No job is too big or too small.
Competitive Pricing
We understand choosing stone for your kitchen or bathroom benchtops is a significant investment. We have a solution for all budgets and proudly offer some of the most competitive pricing on quartz and marble stone benchtops in the market. We truly have access to some of the most impressive looking and best quality Marble and Quartz stone available anywhere in the world.
Natural Quartz and Marble Stone Material
All our quartz stone benchtops are made from natural quartz, which is one of the hardest minerals on earth. One of the best advantages of quartz that sets it apart from other benchtops. Our Marble comes straight from the quarry in Greece and is A Grade quality. This beautiful stone needs to be seen to be believed.

We recently contacted Craig from Stone Benchtops Direct as we required a new stone benchtop. We have just had the installation completed! Craig was professional and sourced the perfect product to suit our needs, the process went seamlessly and he kept in contact throughout. We would highly recommend Stone Benchtops Direct
I would just like to say thank you very much. The result in the kitchen is terrific and more than that my wife is happy and this is a hard thing to do.
A very happy customer. A great experience from initial contact and quotes through to delivery and installation. Professional, friendly service and nothing was too much trouble. Happy also with the pricing and quality of the product. Thank you, will gladly refer you to anyone!
Just a note to say thank you for the fantastic job your business has done on my benchtops. It's made a lot more difference than I could have imagined so I'm doubly happy. The workmanship and match are second to none, so thanks again to you and your team. I'll be passing my experience around. All the best for the future!
Craigs customer service is beyond exceptional. He responded straight away to our initial enquiry and kept us updated throughout the quoting process. Craig made sure that we got the best price for our benchtop, without compromising on quality. He was friendly, prompt, and explained the differences in benchtops clearly so that we had a better understanding of the products. We cannot recommend Craig from Stone Benchtops Direct highly enough. Thanks again.
I had contacted Stone Benchtops Direct for our kitchen recently. The first moment that Craig got my email he responded promptly and rung me to discuss my requirements. His customer service is top notch, very informative and helpful. He was not like other salesmen trying to hard sell. He kept me updated with various quotes from Stonemasons. I don't normally write reviews but I feel Craig's service should be highly recommended.
My experience with stone benchtops direct was so easy, fast and fantastic. We were shown only the stone we were interested in, everything was organised for us and the stone masons were absolutely amazing! My stone benchtops not only look superb but have added great value to my home. I am happy to recommend Craig Wiseman of Stone Benchtops Direct.
You cant go wrong dealing with Craig Wiseman. Extremely helpful throughout the entire process, very professional with a great selection of stone at reasonable prices. Happy customer !
I wanted to send you our most sincere thanks for the beautiful job you did for our fireplace and bar. I have attached some photos to show you how amazing the finished product is. We are over the moon with the end result. Your benchtops have finished both projects off exactly how we were imagining it. Thank you for the time and trouble you went to in helping us select the stone and arranging for it to be installed. Many many thanks